Home Values Are Up!
Our new free tool shows you how much your home is worth. It's quick, easy, and there's no obligation!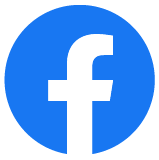 "Chris and Erica were fantastic from the moment I contacted them right through to the closing. They went above and beyond to make sure everything went as smoothly as possible. They are professional, always responsive and a real pleasure to work with."
Diana D'Angelo
Experience Gets Results
The Ottawa moving team will guarantee exceptional service assisting buyers looking for homes. We have helped homeowners sell their properties at the highest price and in the shortest time on market, take a look for yourself!
Take the Guessing Out of Pricing Your Home
Give Us Some Information
Just provide your home's address, and we'll do all the research for you!
Let Us Do the Work
We'll take a look at the latest neighbourhood sold reports, any remodeling improvements, and other factors to determine a competitive price.
Get Your Answer
We'll promptly send you your home value, and we're always available to answer any questions!