Soho Parkway - 201 Parkdale Ave
201 Parkdale Ave.
Ottawa,
Ontario
Price Range: $219,000 – $1,469,000
Square Footage: 508 – 1,469 sqft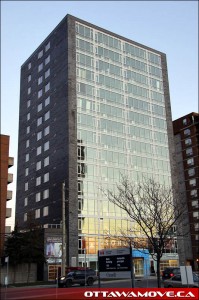 Looking for a luxury condo close to everything and right in the centre of everything? Searching for unique and high-end design living in one of the top ten emerging neighbourhoods in Ottawa? Look no further – brand new Soho Parkway Condos at 201 Parkdale Avenue in Hintonburg are right for you!
Are You A 201 Parkdale Avenue Owner?
Soho Parkway – Great Location at 201 Parkdale in Hintonburg
Soho Parkway is a brand new condo development by Mastercraft Starwood in one of the Ottawa's top ten emerging neighbourhoods in Ottawa – Hintonburg. Hintonburg is a true art centre of the Nation's Capital – it is a home to QUAD (Art District) where you will get an amazing opportunity to enjoy and visit numerous galleries, art shows, festivals and theatres. Hintonburg neighbours with an upscale Wellington Village with its unique boutiques, cafes and restaurants, as well as Westboro Village offering incredible dining, shopping, recreation opportunities and nightlife. It is one of North America's largest networks of cycling pathways, more than 170 km of trails linking to parks, gardens and museums. It is an amazing opportunity for those who love biking, jogging, skating and walking.
Soho Parkway – Architecture and Design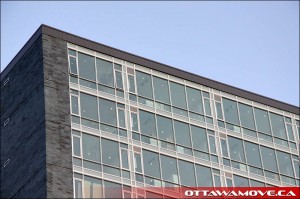 Soho Parkway is a 15-storey condo building designed by an award-winning architect Roderick Lahey. The building is all glass, aluminum, brick and granite. The interior of the condo tower was created to fit every taste and temperament by GlucksteinDesign that has created interiors throughout Toronto, New York, Palm Beach, Miami and Bermuda. Stylish, contemporary, spacious, high-end quality materials and European appliances are just a few out of many attributes this condo building has to offer. Large and spacious living rooms (21' wide), marble bathrooms, floor-to-ceiling windows, Caesarstone countertops. Soho Parkway was built by Mastercraft Starwood that has built over 10,000 homes throughout Canada.
Condo Features at Soho Parkway
Heat Pump for Year Round Energy Efficient Heating & Cooling
Caesarstone Countertops & Glass Tile Backsplash
European Integrated & Concealed Appliances
Marble Countertops & Tile Floors
5' Shower Stall with Glass Screen, Rain Shower Head, Diverter & Hand Shower
  Soho Parkway Condo Amenities
Solar Panels for Energy Efficiency
SoHo SkyClub: Sundeck, Hot Tub & Outdoor Kitchen with BBQ
Bike Tuning Room
SoHo Bike Ramp (direct access to the street from your bike lockers without having to take an elevator or your bike through the lobby)
Dalton Brown Gym (staffed by professionals and managed by the winner of several world bodybuilding championships Dalton Brown)
Private Theatre
Executive Boardroom / Business Centre
VRTUCAR Parking
SoHo Black Card
Boutique Hotel Designed Lobby & Executive Concierge Office
Management & Concierge Services by Metropolitan Hotels
SoHo Granite Entry with Original Canadian Glass Art Installation
  Soho Parkway Condo Layouts
A3 - 1 Bedroom + Terrace (752 Sq. Ft.)
B3 - 2 Bedroom + Terrace (1,079 Sq. Ft.)
D3 - 1 Bedroom (513 Sq. Ft.)
E3 - 1 Bedroom (508 Sq. Ft.)
F3 - 1 Bedroom + Terrace (847 Sq. Ft.)
G3 - 2 Bedroom + Terrace (1,469 Sq. Ft.)
H3 - 1 Bedroom + Terrace (755 Sq. Ft.)
Units Pricing at Soho Parkway
Prices per unit range from $219,000 to $1,469,000 with square footage of 508 – 1,469.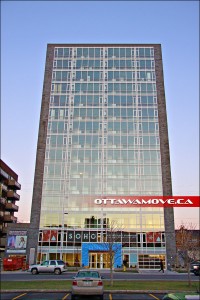 Soho Parkway is a brand new high-end design condo building in an upscale neighbourhood of Hintonburg and easy access to anywhere in Ottawa. Does this sound like something you have been looking for? Look no further! Don't miss out on an incredible opportunity to become a proud owner of a Soho Parkway condo and find your perfect home! For full details on units for sale TODAY - contact Chris now!
Like 201 Parkdale Avenue? Consider These Similar Buildings: