Ottawa Area & Neighbourhood Information
Viscount Alexander Park
Viscount Alexander Park is a neighbourhood in the northeastern corner of Ottawa and includes the Montfort Hospital named after former Governor General Viscount Alexander. The neighbourhood is bounded on the north by the Ottawa River, on the east by Blair Road, on the south by Montreal Road and on the west by St. Laurent Boulevard, Hemlock Road, and the Aviation Parkway. Viscount Alexander Park has a population of 5,686 (2006 Census). Nearby neighbourhoods include Rothwell Heights, Manor Park, and Vanier.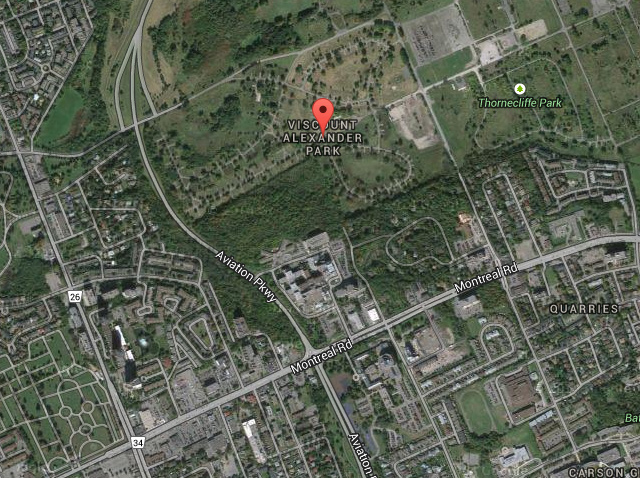 Neighbourhood Details
Viscount Alexander Park Schools
The neighbourhood offers an excellent French school district with both an elementary school (École élémentaire catholique Montfort) and secondary school (Collège catholique Samuel-Genest) centrally located with English schools nearby.
What To Do In Viscount Alexander Park
Numerous restaurants and stores are nearby in the area for your enjoyment including:
- The Pepper Garden - offering upscale cuisine in a family setting
- The Newfoundland Pub - the spot for fish and chips in Viscount Alexander Park
- Pilos Restaurant - authentic Greek cuisine
- Plus Shawarma - a great choice for shawarma nearby
For recreation, the Aviation and Rockcliffe Parkways offer miles of trails for hiking, running, and biking. Downtown is just a short bus ride from your front door! To learn more about the businesses in Viscount Alexander Park, check out our Viscount Alexander Park Business Directory.
Getting Around Viscount Alexander Park
Residents of Viscount Alexander Park have easy access to public transportation via OC Transpo routes 5, 7, and 12, along with the St. Laurent Transit Station just a short distance away. Downtown is only 20 minutes away by bus. If driving, both the Vanier Parkway and Highway 417 are easily accessible. The Ottawa International Airport (YOW) is approximately a 30 minute drive.
Interested in checking out properties in Viscount Alexander Park? Send us a note or give us a call at (613) 238-2801.
Listing Alerts
Buy Your New House or Condo in This Neighbourhood
Housing prices in Viscount Alexander Park range from $390,000 - $900,000 with many single-family dwellings and townhouses. Condominiums range in price from $143,000 - $545,000. L'Enclave Montfort, built in 2007, is one of the condo complexes available in Viscount Alexander Park.
Viscount Alexander Park Quarterly Sales Stats
Viscount Alexander Park Historical Sales Stats
Viscount Alexander Park Condos